Fabiola Porcelli, member of the Green Team and project manager of petit pas, presented the project on July 3th at an event organized to promote responsible and aware behavior towards the environment.
"The binomial sport and environment has acquired an increasingly important importance over the years, so much so as to be able to modify the strategies of athletes and sports clubs aimed at including elements such as the defense of environmental resources and the fight against pollution.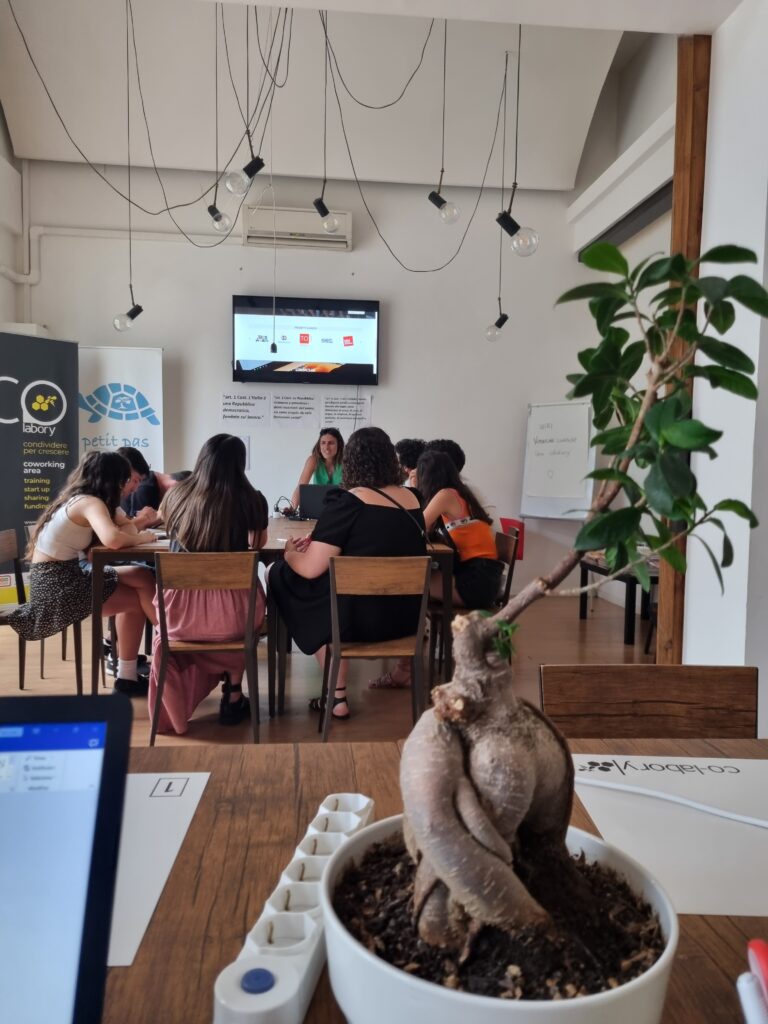 Contact with the environment allows the development of a mature environmental awareness thanks to a constructive interaction with nature, for this reason eco-sustainable plans are implemented. Even small tricks can also be useful: do not use disposable water bottles, but use bottles that allow you to avoid waste, thus reducing the number of waste.
In general, therefore, sporting activity increases people's sensitivity and awareness towards environmental issues, this is even stronger in sportsmen who practice disciplines in close contact with nature. With the Green Team project, we want to transform the practice of sport to contribute to the protection of the environment with the aim also of promoting inclusion" said Fabiola Porcelli.
The students who participated in the event have expressed their willingness to be involved in the project's activities and contribute to the transformation of sporting events in a green direction.